EXPERIENCE THE SUMMER OLYMPICS
---
Private charters to Brazil are now more accessible than ever. Private aviation used to be a preserve of the high-flyers (pun unintended) but with a sizeable disposable income, almost anyone can take advantage of the personalized experience that is private aviation. Private jet hire has its own unique advantages which is why you should consider flying to the Olympis 2016 on a chartered flight. Below are just some of the benefits you can gain from chartering your own flight as opposed to the same old commercial travel.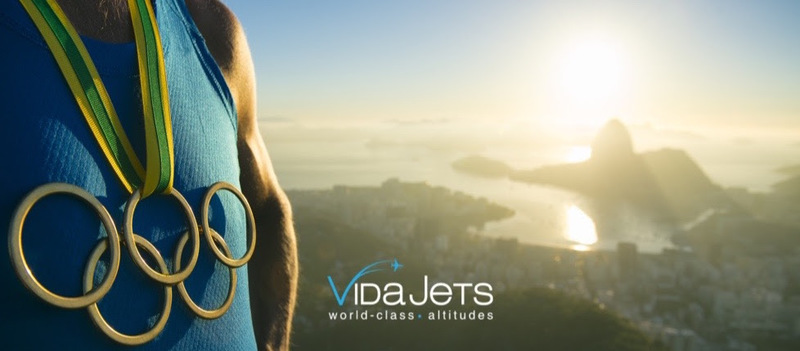 Considering Flying to Olympics 2016 on a Private Jet ?
Set your own terms
With commercial airlines, you are at the mercy of their flight time tables. With private charters to Brazil however, you can set your own terms on when, where and how you want to fly. You can set your own date, your location for departure and arrival among other things. You can also make the experience as personalized as possible by choosing your own entertainment options, your preferred food and other little things that may make your flight more comfortable. Even better, you get to choose who you want to fly with.
Have a stress free flight experience
The easiest way to go to the world cup in a private jet is to simply call up a private charter company. Their services are available all day every day, so you only need to set a date. You can choose your own airport, ideally one closest to your home. You can drive up right to the plane without having to stress about figuring out which terminal you need to be at. There is the option of flying direct, thus avoiding the all too familiar stress of getting caught up in busy foreign airport. Immigration is also a breeze, meaning that you can set off in as little as 10 minutes. There is no waiting in line, waiting for a connecting flight or any of the stresses of commercial travel.
Get a highly personalized flight experience
With private charter, you feel like a priority. You can have the flight experience that you are most comfortable with. You can choose your own food and drink, on board entertainment and anything else you need to ensure your comfort. The flight crew will be there waiting to greet you personally, and do everything they can and beyond to make your flight as comfortable as possible. Small children and pets are also given special attention, better than you can expect to get on any commercial flight. A long-haul flight can be stressful, but with private charter, it doesn't have to be.
There are plenty of different ways to go to Brazil by private jets. Look around and consider the different providers until you find one that you think will be best suited to cater to all of your flight needs.
---