MOST LUXURIOUS PRIVATE JETS
---
Private aviation has grown a great deal over the years as demand rises for personalized travel. Charter prices have gone down and more variety in private jet options available. If luxury is on your mind, below is a list of the 10 most luxurious private jets in 2016.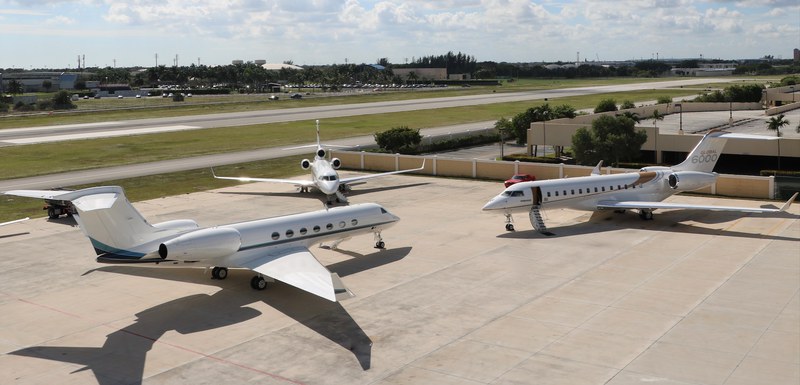 #10 Falcon 7X: has a seating capacity for up to 13 passengers and has the capability to reach most city pairs around the world. This plane features "fly-by-wire" technology which is design to make flight easier and more stable, away from the traditional manual flight controls. Includes a gallery area, washroom, spacious seating, long and wide cabin and mid-cabin storage area.
#9 Falcon 5X: is a 16 passenger aircraft that is more spacious than its predecessor the Falcon 7X. It is great for passenger comfort especially on long flights lasting for 10 or 11 hours. The cabin features a modern, stylish and functional design and incorporates new cabin design techniques and technology.
#8 Embrear Lineage 1000: is a large business jet great for long-range flights. The design incorporates luxury and comfort. Some of the features include a gallery, crew rest area and a strikingly innovative cabin layout. The Honeywell Primus Epic avionics suite forms the basis and inspiration for the flight deck design.
#7 Global 6000: also known as the Bombardier Global 6000 has some great design features for comfort and speed. The cabin can accommodate anywhere from eight to 10 passengers, and is designed to be spacious. The spacious seating and luxurious cabin is perfect for anyone looking into luxury private aviation.
#6 Boeing Business Jet (BBJ): offers increased range provided for by the optional winglets. The BBJ is an extremely successful set of airliners featuring options such as the BBJ Long-range, BBJ 2 and the BBJ 3. It offers lower emissions and is light weight among other great design features.
#5 Gulf Stream G650: is a particularly long-range business jet that offers a number of great design features for the quintessential luxury traveller. There is a bigger cabin space, more than you would expect to get on most private jets. There is a next generation flight management system on this aircraft with capabilities for curved-path, engine-out, and drift down transitions display as well as required time of arrival.
#4 Airbus 319 Corporate Jet: can accommodate up to 19 passengers. It includes plenty of great design features including a striking and elegant conference style dining room. It is offers comfortable and spacious seating and all round luxury.
#3 Boeing 767: is designed to carry up to 300 passengers. Russian billionaire Roman Abramovich has transformed it into his own private jet. There is an onboard dining facility that can fit 30 people and chestnut outfitted interior. For security, there is of course an anti-missile system.
#2 Boeing 767-8 VIP: can be converted into a private jet. With plenty of space for anything imaginable, the design, luxury and comfort options are unlimited.
#1 Airbus A380: has the capability to handle 800 passengers, but was bought by Saudi prince Al-Waleed bin Talal to be converted into his own private jet. There will be a parking space for the prince's Rolls-Royce, a Turkish bath complete with marble finishing guest staterooms, a well being room and a prayer area complete with a rotating mat so that it is always facing towards Mecca among other incredible luxuries.
---