FALCON 7X
---
Discover Dassault's Falcon 7X. A new benchmark for ultra long range jets. High-end, outstanding performance and luxurious is just one of its many characteristics.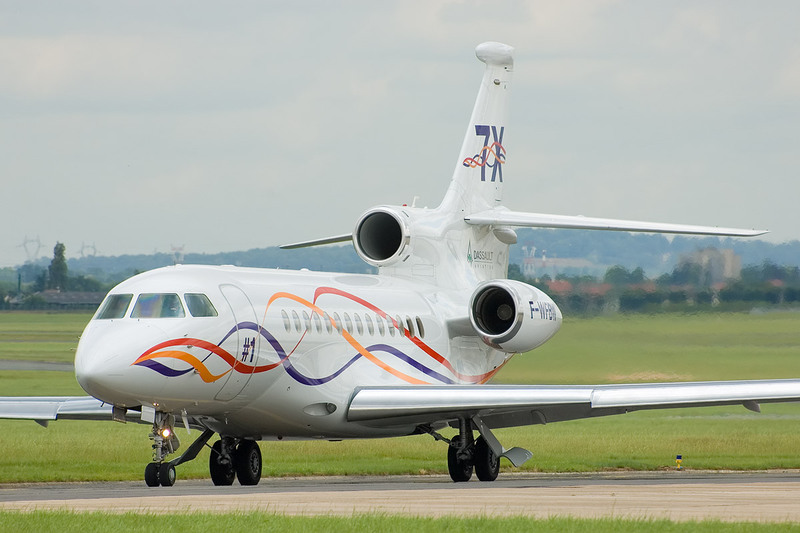 Photo: Dassault Falcon 7X at Le Bourget, Paris
One of the most luxurious private jets in existence is the Falcon 7X manufactured by French-based, Dassault Aviation. It was first presented in 2005 and entered service on mid-2007 - making it a very new and modern jet model.
Dassault's Falcon7X is truly a piece of artwork with cutting edge technology. The Falcon 7X is the first business jet in the world equipped with fighter yet technology yet maintains a quiet and elegant cabin. It's travel range is almost 6,000 nm with speeds up to 593 mph. It seats up to 19 passengers - depending on its cabin configuration. The Falcon 7X is a perfect example of elegance and performance.
---