SPLENDID ST. THOMAS
---
My friends and family are quite envious of me living in Miami. A melting pot of culture, cuisine, and people, this city is where I call home. However, I have my own personal hideaway that I call my home away from home. Yes, you guessed it- St. Thomas.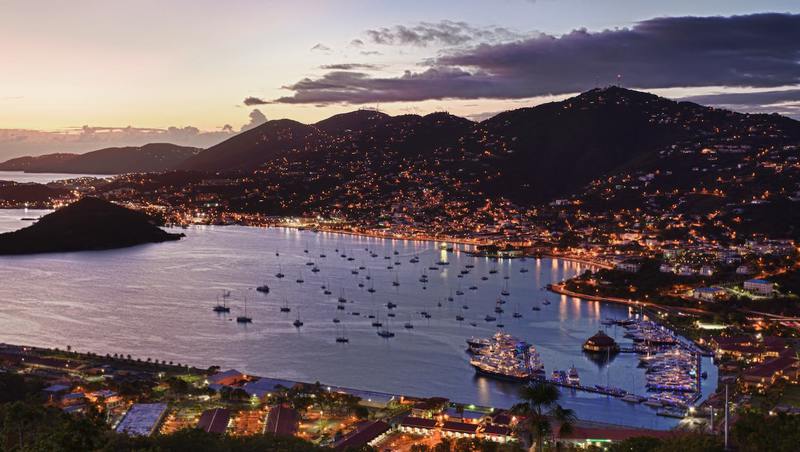 A short hop away from Miami, the island of St. Thomas belongs to the U.S. Virgin Islands. Alongside of St. Croix, and St. John, St. Thomas is one of the most splendid holiday destinations that one can make use as spot for a quick getaway. For me, the island has allowed me to find peace from the hustle and bustle of Miami, and relax over a long weekend we're seldom blessed with.
The sandy beaches, the Caribbean hospitality, coupled with mouthwatering local and international cuisine is reason enough for me to just call Miami quits and move. However, the charm of St. Thomas lies in the fact that I discover something new overtime I travel to the gem of an island.
Flying out from Miami-Opa Locka Executive Airport, the approach to St. Thomas will take anyone's breath away, as it does every single time I do, without fail. Flying private has its perks, if I should say so myself. A cabin to yourself and your loved ones, with unrestricted view of the coastline and the turquoise blue sea is an exhilarating feeling that I get enjoy unabashedly with my family.
After we arrive at Cyril E. King Airport, we make our way to the Ritz-Carlton situated on the east end of the island. My family looks forward to the arrival with almost religious fervor because of the hotel's view overlooking Turquoise Bay, which is a thing of beauty.
The next couple of days involve a lot of lazying about by the beach, as one should when holidaying on an island such as St. Thomas. But it doesn't end there! Being from Miami one might wonder as to why I'm still lying on a beach when I could do the same. So to appease you, my reader, I would like to make it clear that my family and I do travel inland and experience everything that the island has to offer. It'd be a crime not to!
The most perfect and picturesque Sunday I've experienced, that I make it a point to do as tradition I will relate to you as follows: We make it a point to visit the Cathedral Church of All Saints situated on Garden Street for morning mass, and then we move on down to Havana Blue for the usual Sunday Brunch, which is always on point. Then the evening siesta begins back the Ritz, followed by more lounging by the beach.
Before you know it, the weekend's done, and we're back in Miami. As they say, all good things come to an end, and St. Thomas is a good thing that I would most certainly like to never really end. I think my wife would certainly agree, which is a rare treat.
---